Free: Amazon is giving away the PC version of Battlefield 1 for free, and will give away Battlefield 5 next
Amazon has launched a free giveaway of the Origin version of Battlefield 1 — You can pick up the online shooter until August 2.
The promotion is for Amazon Prime subscribers. Service is paid, but users can sign up for a seven-day trial subscription. To pick up the game, you must first create an account on the company's website, then open the game's page on Prime Gaming and pick up the key for Origin.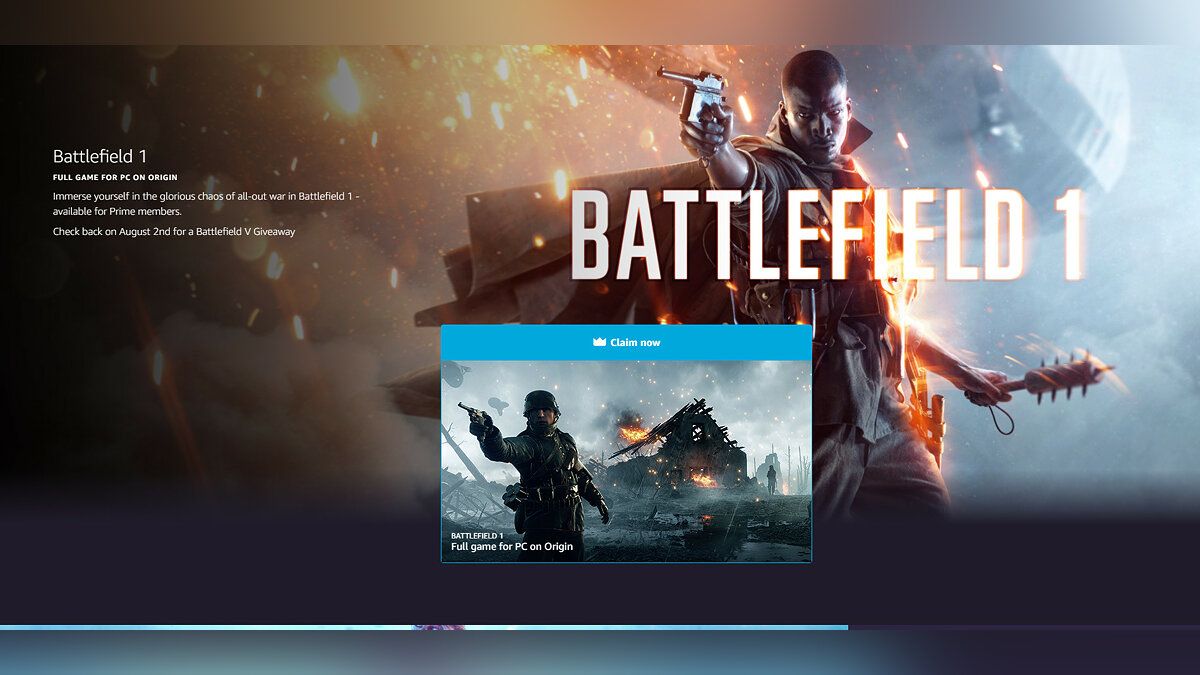 Note that during registration, the service will require bank card data, but it can be immediately unlinked in the account settings.