Opinion on Forza Horizon 4
To begin this article about Forza Horizon 4 I would like to make one significant remark — It's more of an analytical game. In it, we will try to see if the game, which has a rather impressive price tag in the Microsoft store ($60 — standard edition; $100 — ultimate-edition), more down-to-earth on Steam to be realized enough for the player to not even think about this price tag.
The idea for this article appeared even before the announcement of Forza Horizon 4 on Steam, and since there was such a suitable info occasion, I will try to help all doubters to determine whether this game is suitable for their racing needs.
How to comprehend Forza
Forza Horizon, as a series of games, has been pitched since its inception as an arcade car simulator with a huge variety of different features and modes of entertainment. The unsophisticated PC gamer faced only two problems that prevented him from getting acquainted with this series:
First of all, the first 2 parts were released exclusively on Xbox, and part 3, although visited the PC platform, became unavailable for purchase as of September 27, 2020. That is, being an avid PC gamer to have any knowledge of this series is very difficult.
Secondly, if you want to race, there is Need For Speed. This series is quite firmly entrenched as theambassador of racing genre that often stops the average player looking for some other games. Maybe for many years this opinion was only in the mind of the author and his inner circle, but with the release of NFS: Most Wanted (Underground series I could not catch for quite objective reasons of age), a similar level of quality and fan service in free-to-play mode that other games have consistently lacked.
The conclusions from all of the above are as follows — The average player who is unfamiliar with the racing genre, he sees in front of him «the cat's in the bag» Price of $100, beautiful screenshots and trailers, but has little idea what lies behind them. It's at this point that thoughts come to mind:
Is this game even worth trying out??
In what ways is it better than all of its competitors in the genre enough to pay three times as much for it?
In summary, to comprehend Forza as a kind of game phenomenon, you need to understand what lies at the heart of it, which is the foundation of the huge variety of available mechanics and modes. And that is what the next part of this article will be about.
Auto-Sim (not as an acronym for simulator, but as an underwritten Sims)
Forza, being a series of games, debuted in 2005, introducing the first part of Forza Motorsport. Its policy was quite simple — create a racing car simulator capable of competing with the Gran Turismo series. That is, the game was a peculiar armament of the Xbox as part of the console wars. This predetermined the development of the Motorsport line of games as quite realistic simulation games.
To tell about the success of this or that game from the Motorsport series, in this article, I do not think it necessary, as well as the implementation of the tracks, physics, and other elements. Even to determine what is, after all, the best car simulator, — Forza Motorsport or Gran Turismo, it is better for each person individually, of course, having played at least one of the games.
Against this background, in 2012, there is a spin-off series called Forza Horizon. It lays down completely different principles for the series, an open world, freedom of action, and, most importantly, GETTING PLEASURE NOT ONLY FROM WINNING, BUT ALSO FROM THE PROCESS ITSELF. Everything going on in the game was driven by the festival «Horizon», around which will revolve events and the events of the entire eponymous lineup, from part to part, changing the location of this event.
The result of such a bold move for a publisher, as well as the tremendous efforts of developers Playground Games and Turn 10 Studios, was excellent press reviews, and scores in the region of 80 to 100 points. Similar reviews and overall sales of the spin-off led to its continuation and logical development. Two independent lines of games appeared:
Exclusively simulated Motorsport, One that aimed to immerse the player in the framework of some racing championship and convey the full experience of participating in it, with all active gameplay focused on the moment of the race.
And as a polar vision of all automotive culture, Horizon, that allowed you to do exactly what you wanted to do. This was realized not only by combining the racing stages with «rides» open world, also available a variety of series of races (from hard off-road, through rally, street, and up to the track), a bunch of activities of the open world itself (grind items, find trophies, explore interesting places), and, of course, a huge field of activities for interaction with the car (tuning, styling, auction, collecting, tuning and debugging).
In the later parts of the Horizon series the open world paradigm full of different races, explorations and entertainment was only evolving, supplemented by new events, seasonal systems and more elaborated open world. And it's time (halfway through the article) to talk about the fourth installment of the series.
Forza Horizon 4 takes the best of its past parts, fills it with new content, and fills it with a rather large and elaborated map of England (not a specific, real-life region recreated in detail, but designed with the sights, geographical, seasonal, climatic, and architectural nuances).
And here is an opportunity to fully review the diversity of the game, talk about each mechanics separately and thoroughly, to combine these stories into one large and coherent review to read which will need to spend 2 hours of time, but… we'll take a different route……
On the expanse of the Internet there is a huge number of videos showing gameplay in all its diversity, articles where people who understand video game mechanics, their same «dissect» and explain. What I want to share with you is the experience of interacting with those features of the game that have kept me coming back to Horizon Festival a couple of times a week for almost a year now.
How it hooks, and how it holds up…
At the start of the game you are put behind the wheel of one of the most spectacular and fastest cars (according to the creators), and to the accompaniment of the voice assistant Anna immersed in all the local action. This race takes you around an impressive portion of the map, lets you understand how different types of roads feel and which cars are preferable to drive there. The end of this action is your arrival at Horizon Stadium, where you are offered a choice of three starting cars… и… Congratulations, everyone, you're in the open world, free to do whatever you want and go wherever you want.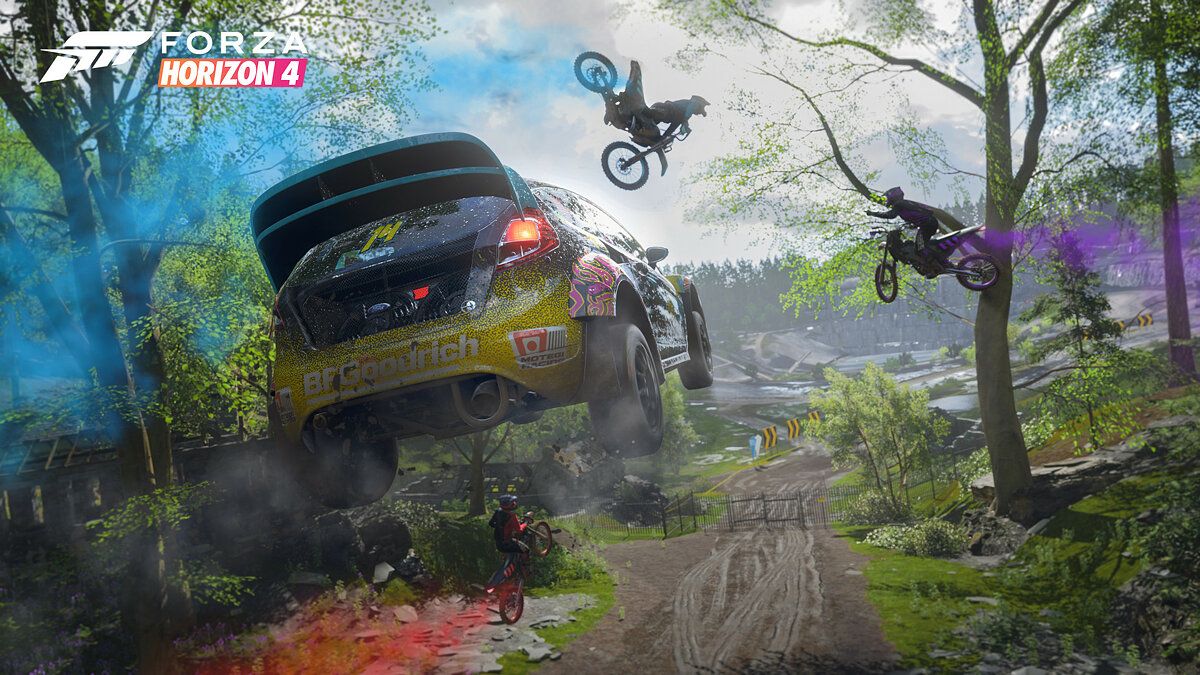 I was a little confused at this point, and as a follower of storytelling theories, at first I was skating and didn't know where to put myself. Somehow self-determination in all this variety helped the icons on the card with the name «stories», which, within 10 races of different types and objectives, allows you to not only collect stars for passive income, but also to start receiving a passive income of game currency. Just races within the stories, accompanied by any stories, descriptions, suitable for each particular event.
Want to learn the stories of the British auto industry? Go to the appropriate story, and accessible and interesting story, and allow you to ride on each representative of the British iconic cars.
Do you want a little excursion into game-dev? You have already waiting LaRacer who made the top 10 most memorable cars from video games, test-drive them all attached.
During the stories simply try out the local fleet (not the entire fleet, of course, but with an empty purse, even this is quite entertaining), and see all kinds of activities, which the game gives you quite generously. That's why it's preferable for players who came to the game not for the online component, but for a new experience, to start with the stories.
The next step I would like to consider the system of seasons, as the weather and the game. The weather seasons in the game repeat the seasons. As a consequence, the environment on the game map changes, including the road (and off-road) and its characteristics, the appearance of anything and everything that surrounds each player (trees blossom, turn yellow, covered with snow. The snow itself, although not yellowing, but it disappears and disappears, leaving behind a huge amount of accumulations of water). And really long to describe these mechanics makes no sense, because adopting the experience of real life, everyone has long understood how it works. It is only important to emphasize that the entire game weather changes very thoroughly, and that is why you need to feel it yourself and get some emotions from it.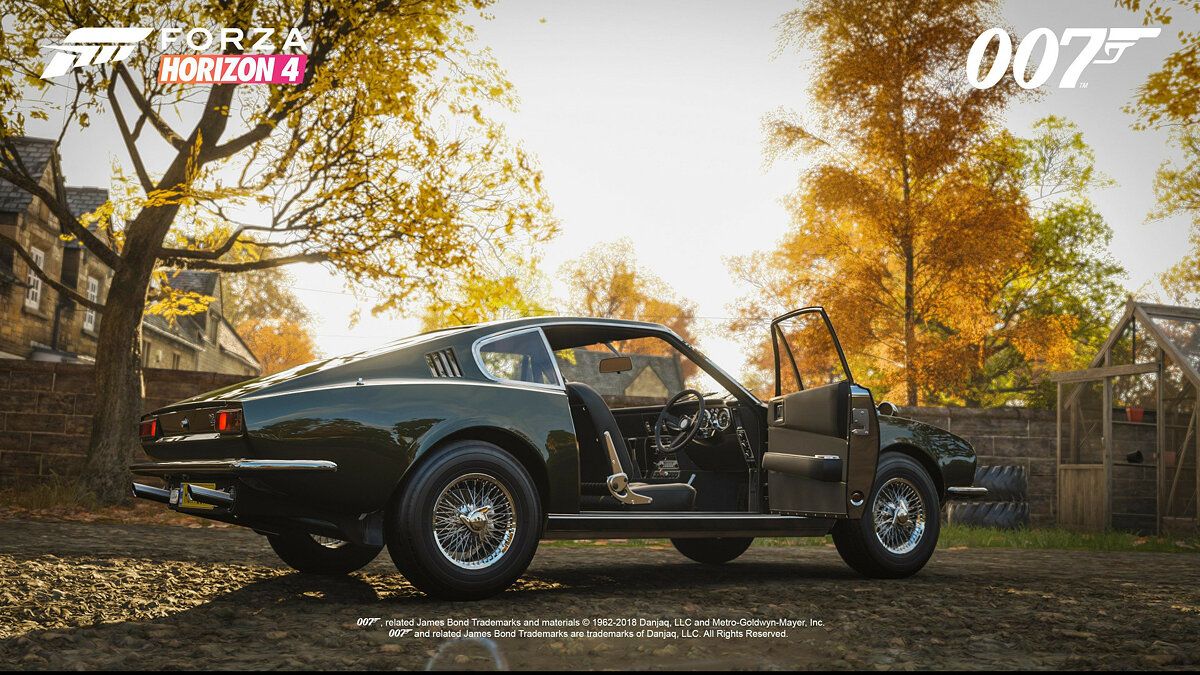 Game Seasons, in turn, is a mechanic that makes users like the author, a couple of times a week to look in and harvest new cars and other rewards. The principle of his work is quite simple and is characterized by two words «incentive-reaction». Once a week, the seasons are updated with tasks that include a variety of racing stages, performing tricks and chelenges, using the photo mode in a certain way, and of course, a mountain of online activities. For the completion of each task there is a certain reward: a car, an emotion or a dance, clothing to customize your character, a spin on one of two roulette wheels (in which you also get all of the above), and much more. If you complete half or all of the tasks of the week you will get an additional reward, the same works with the season (which includes 4 weeks). The following result is obtained — each player sees the task and the reward for it, and decides for himself whether or not to do it. Quite a simple scheme, the main element of which is a desire to collect more cars, things, etc.п.
Great attention is paid to collecting and owning cars.
First of all, there are a huge number of them in the game (With many brands, real cars you get just in this game), and each of them can go round and examine as thoroughly as possible (because of the rather detailed elaboration of each machine).
Secondly, each car can be upgraded With new parts (flywheels, frames, turbos, shafts and pulleys, dodgers, etc.п.), after assembling a suitable set it can be adjusted in great detail (tire pressure, spring stiffness, gear ratios in the gearbox, and another mountain of different indicators). The icing on the cake is the styling, which is so detailed that some players do nothing but draw different liveries and vinyls in the local editor. Many, of course, absolutely do not need to do all this, many came just to ride and win. The community work repository is always open for these players, where people who know what to do and how to do it, upload tuning and styling builds for the race you want and the look you want.
Third, it is buying and selling cars, as usual for all in-game store, and at auction, where each player can bid on or buy an item. This lot are cars exactly as they are with the current owner (that is, with existing tuning and styling).
Conclusion
In conclusion, I would like to briefly highlight two points that most fully describe this game from the author's point of view.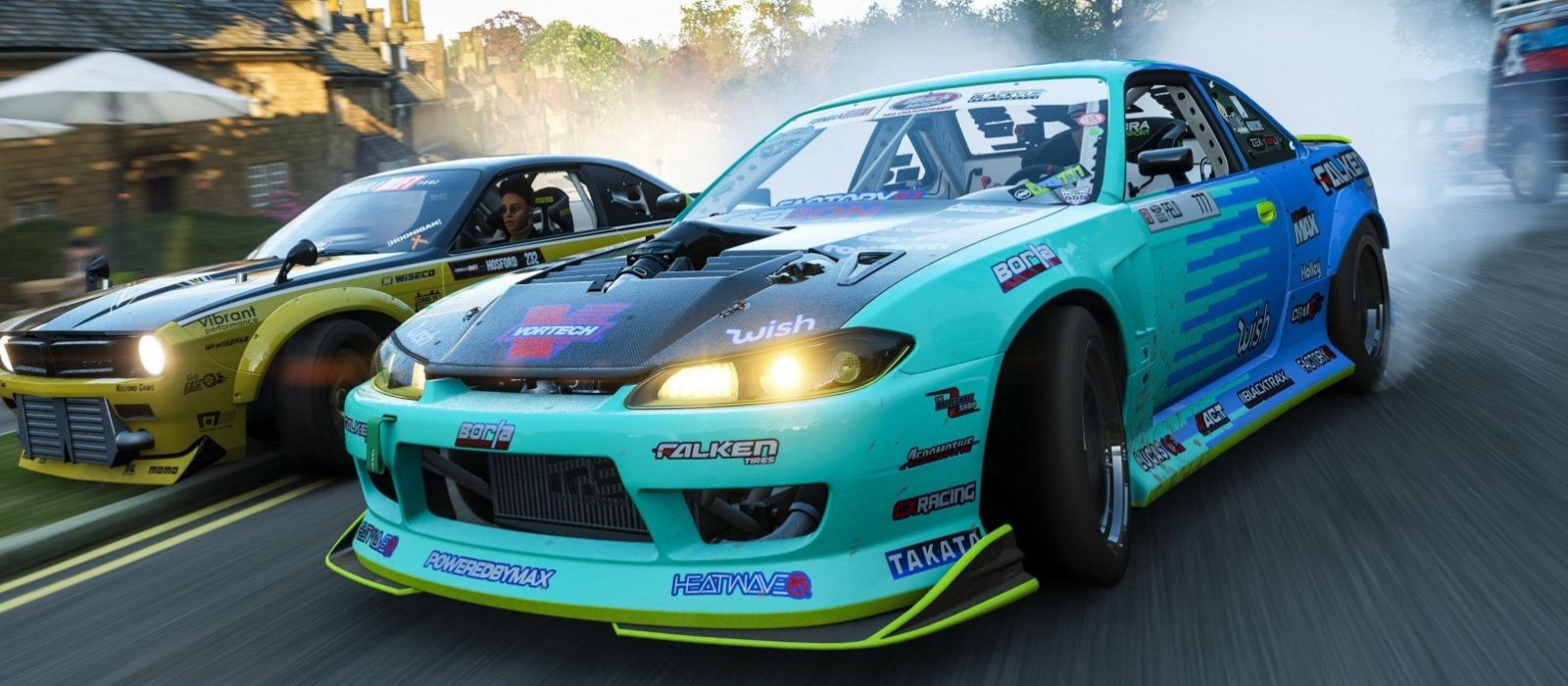 It allows each player, no matter what their goal, to have fun, not by achieving some result, but by the process of achieving it.
If Forza Horizon 4 interested you with its elaborate tuning, the presence of the elaborate online, or the variety of racing disciplines, once you start playing it you will immediately understand the variety of what it can provide you, changing your initial settings as a result, and enjoying every activity in this game.
Another important aspect of this game is that it constantly unobtrusively encourages you to try new things.
In practice, it looks like this — Initially, it gives you the opportunity to do exactly what you want (came here to drive in a rally? Welcome, choose a stock rally car, pick up tuning in the community with the inscription «rally best 2000», Set it up and go win (or learn to drive). But eventually the rally races come to an end, and now the final grand prix is behind you, what to do next? Here you are offered a rally races seasons, plus many stories you can find rally-races, and passing seasons understand that it is necessary to manually tweak any settings, you start to understand it, you start to tune the car, and so on to infinity with all the game aspects.
It turns out a kind of synergy of game mechanics, which is so good «lapped» To each other, that is possible to be engaged exclusively in something specific in this game, but most players are unlikely to get. The very structure of this game, conveyed through the enormous scale of the festival, [b]tells you: «Everyone will find a place here, and can try anything they want».
And for players who share a similar sentiment that runs through the entire article, this game will pay off unconditionally.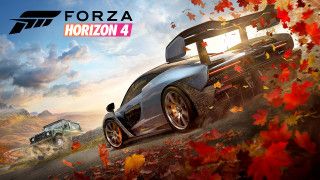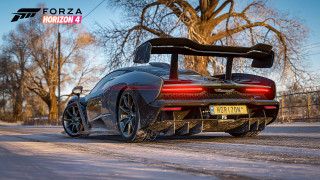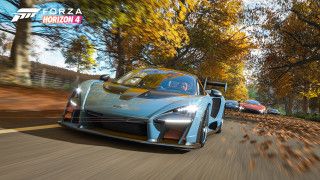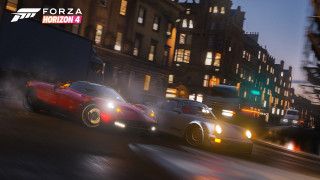 End
П.С. — To anyone who has read this article to the end, I express my great gratitude. This work is a kind of «test of a pen» In my experience. I tried not to do a breakdown of the game mechanics, to figure out how things work, and where the more realistic steering and braking cars. My goal was to convey the uniqueness of this game, its meaning as something holistic rather than fragmented into components. In many ways, this approach was due to the huge amount of materials on this game, which have already managed to consider and analyze everything before me. That's why I wanted to convey how this game feels, through the lens of their personal experience.